Kibo Robot Programming Challenge (Kibo-RPC)
About Kibo Robot Programming Challenge
(Kibo-RPC)
Kibo-RPC is an educational program in which students solve various problems by programming free-flying robots (Astrobee and Int-Ball) in the International Space Station (ISS). Kibo-RPC will inspire students to develop their educational and professional goals to a higher level.
Participants will have the opportunity to learn cutting-edge methodologies and hone their skills in science, technology, engineering, and mathematics through this program. Kibo-RPC will also expand international exchange by encouraging students to interact with other participants from around the world.
This program is hosted by Japan Aerospace Exploration Agency (JAXA) in cooperation with National Aeronautics and Space Administration (NASA).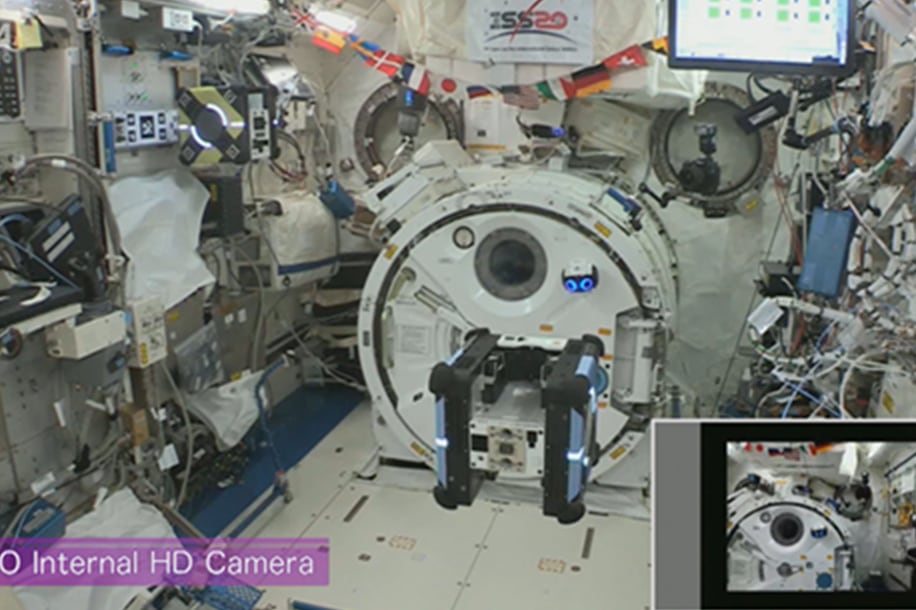 The 2nd Kibo Robot Programming Challenge (2nd Kibo-RPC)
NEWS
Scroll to the side to read more.
Please check the following the 2nd Kibo-RPC Special Website
Past Kibo-RPC's Mission
1st Mission (2019-2020)
The 1st Kibo-RPC was held from October 2019 to October 2020. A total of 1,168 students on the 313 teams from 7 countries/region (Australia, Indonesia, Japan, Singapore, Taiwan, Thailand, United Arab Emirates) entered the 1st Kibo Robot Programming Challenge; Kibo-RPC. The representative teams competed against each other with their program on-orbit on October 8th, 2020.
Overviews
Scroll to the side to read more.
Video archives
The 1st Kibo-RPC, The Final Round – Trailer –
The 1st Kibo-RPC, The Final Round (digest ver. Japanese subtitles)
Simulator demonstration video clip 1
Simulator demonstration video clip 2
1st Kibo Robot Programming Challenge (Kibo-RPC) - Footage
Unless specified otherwise, rights to all images belong to ©JAXA