Call for Team Participation in the 3rd Kibo Robot Programming Challenge (Kibo-RPC)
2022.05.11
Call for Team Participation in the 3rd Kibo Robot Programming Challenge (Kibo-RPC)
Kibo Utilization Office for Asia (KUOA)
Experiment at Kibo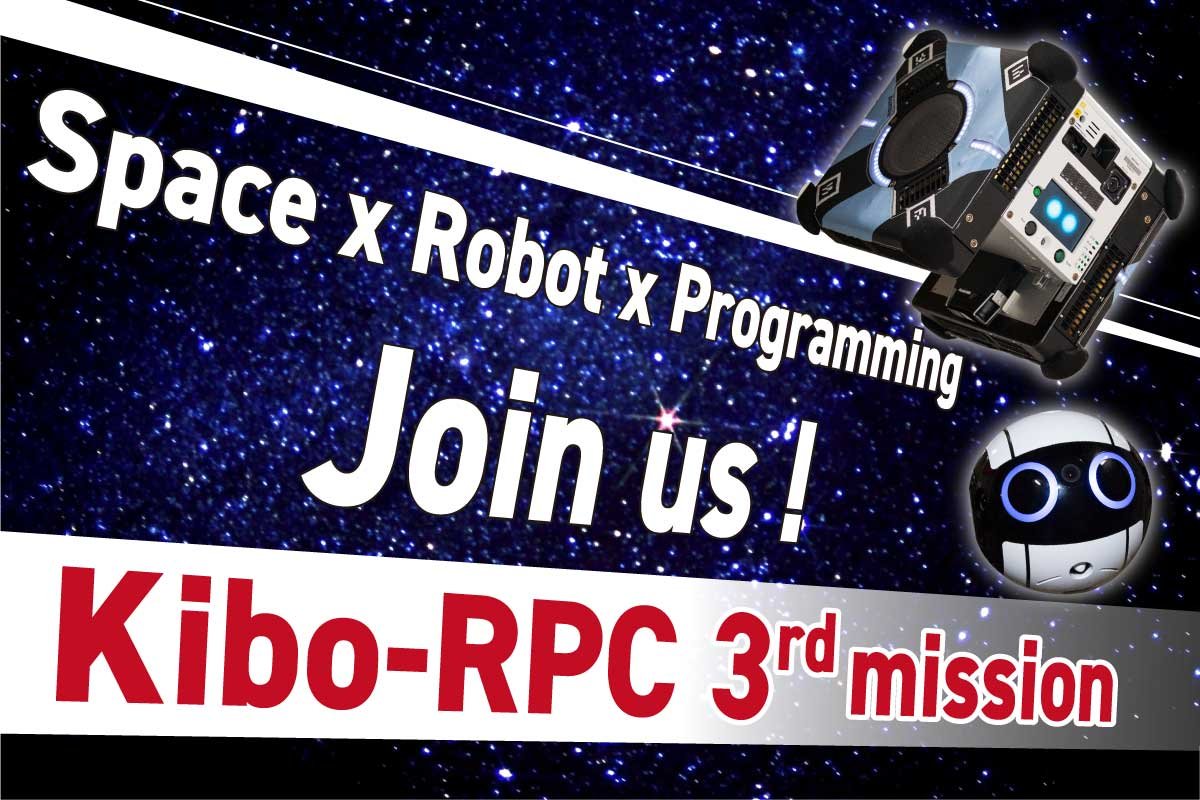 We are pleased to announce that JAXA will hold the 3rd Kibo Robot Programming Challenge (Kibo-RPC) in 2022 and has started accepting applications for participating teams.
Kibo-RPC is a collaborative activity between JAXA and NASA under the Japan-US Open Platform Partnership Program (JP-US OP3) framework. This activity is to expand the use of Kibo in the Asia-Pacific region and to contribute to the SDGs. It provides educational opportunities for students to learn about robotics and computer programing in space.
Outline of Kibo-RPC
Kibo-RPC is a robot programming competition. It is held on "Kibo", the Japanese Experiment Module of the International Space Station (ISS) using its internal robot*1. The competition will have multiple challenges and will use Kibo as the game space. Participants must build codes*2 to run the robot in the ISS and will compete for time and the ability to respond to challenges while completing assigned tasks.
This is the third Kibo-RPC; the first competition had 1168 students from 7 countries/regions in 313 teams. In the second competition 905 students on 286 teams from 11 countries/regions participated.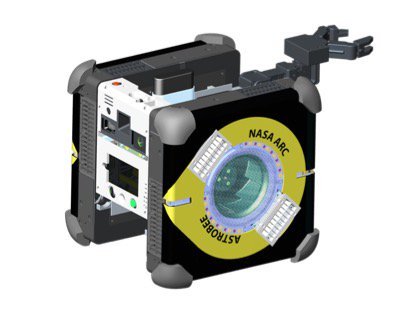 *1 An autonomous flying robot intended to support astronauts (taking photos, etc.)
*2 Participants shall build codes to move the free-flying robot autonomously using the virtual simulator provided by JAXA and NASA.
*3 An autonomous flying robot developed by the National Aeronautics and Space Administration (NASA) to replace and support astronauts in their work.(
https://www.nasa.gov/astrobee
)
Outline of the 3rd Kibo-RPC
Call for applications
Students up to Graduate level from Kibo-RPC participating countries/regions including Japan.
(Student teams outside of Kibo-RPC countries/region may participate with a condition. Check out the Kibo-RPC website for details.)
Application Period
February 18, 2022 – May 16 June 6, 2022
Game Story
In 2021, a recurring air leak was repaired by talented Asian student programmers. It seemed that the crisis had been successfully resolved...
However, due to the recent increase in space debris, the ISS was hit by a group of debris in 2022.
As a result, the air leak repaired in 2021 recurred, and a new sign of air leak was also detected.
Student programmers, save the ISS from these crises!
Schedule
April 2022: JAXA simulation environment open
Around July 2022: Preliminary Round for each country/region (Using the JAXA simulation environment)
Around September 2022: In-orbit final round(Using the actual Astrobee in the ISS "Kibo" environment)
Kibo-RPC Guidance Session
Date: February 28, 2022 (Monday) 19:00-20:00 (JST)
The Guidance Session has been postponed to the following date.
Date: March 11, 2022 (Friday) 19:00-20:00 (JST)
Held with the Zoom conference system

Participation requirements and details
Please refer to the 3rd Kibo-RPC special site(https://jaxa.krpc.jp)
We are sincerely looking forward to your participation.
Please apply!
Unless specified otherwise, rights to all images belong to ©JAXA