Kibo Utilization Strategy
Toward maximizing
"Kibo" utilization outcomes for future
The environment surrounding the Japanese Experiment Module "Kibo" is greatly changing, as seen at recent events including the changes of the Japanese space policies, the reorganization of JAXA as a National Research and Development Agency and the decision to extend the participation of the ISS operation until 2024. Thus, the Kibo Utilization Strategy was established in October 2016 under supervision of the Kibo Utilization Promotion Council, an external advisory committee of the Director General and Directors, Human Spaceflight Technology Directorate, to promote Kibo utilization in a strategic and systematic manner with a view to maximizing the outcomes of Japan's research and development activities in response to such environmental changes.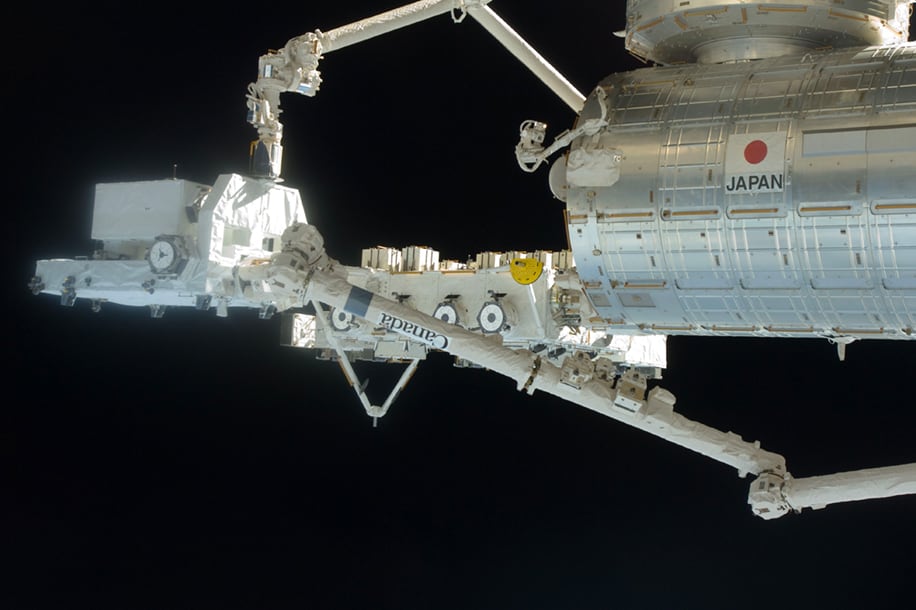 Kibo Utilization Strategy 3rd Edition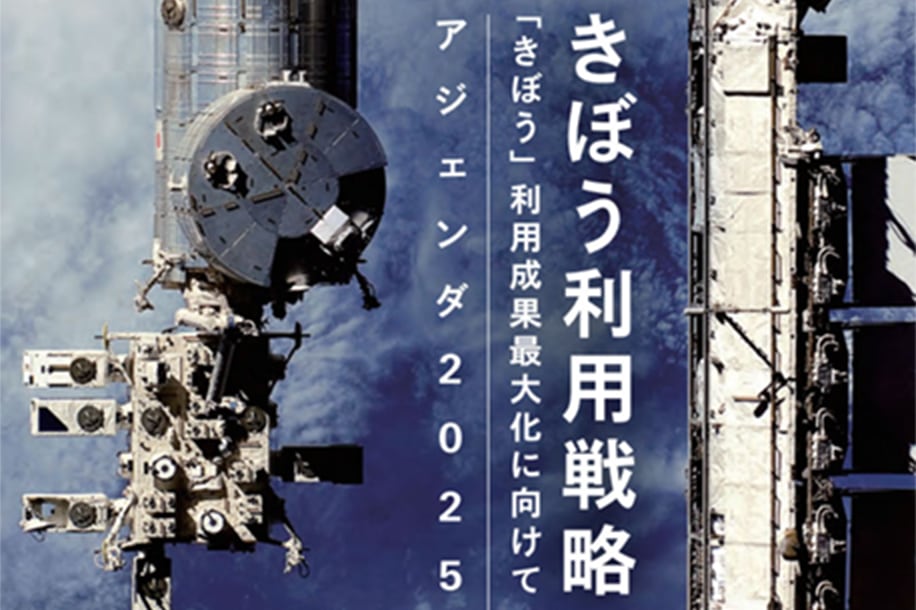 The Kibo Utilization Strategy is to be reviewed and revised as required according to the changes of environment surrounding Kibo and its progress of utilization. The third edition of this document was revised and published in March 2020. This third edition summarizes the goals of the Kibo utilization by 2030, five objectives to achieve these goals and several specific activities. It also clarifies the post-ISS direction that should be the premise of continuous activities of space environment utilization. For its realization, "Promotion of technologies for very long human stay in space and space exploration," "Promotion of national project-based research and scientific research" and "Promotion of open innovation through private sector's utilization" are defined as the three activity areas JAXA must promote. The "innovative material research supporting platform" (Electrostatic Levitation Furnace utilization) was added to the prioritized areas (Platforms), which are prioritized areas for maximizing outcomes and the activities of all the existing platforms are updated.
Current five objectives for Goals and visions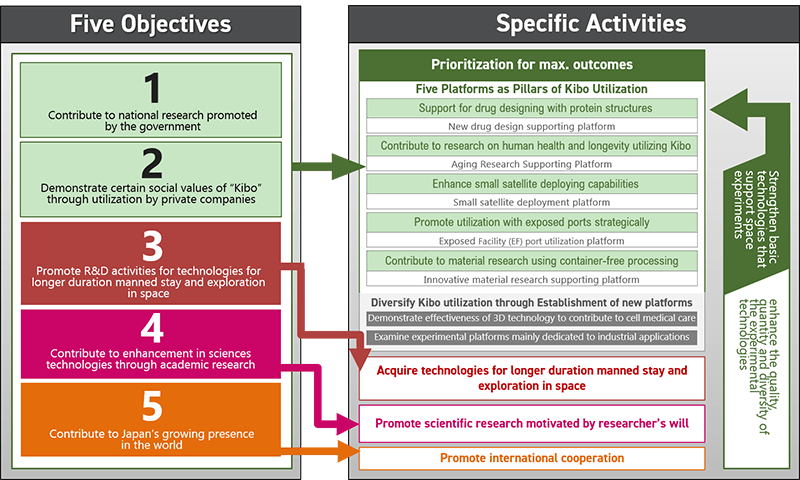 Platforms representing the pillars of "Kibo" utilization
Unless specified otherwise, rights to all images belong to ©JAXA