Operation of "Kibo"
Operation of "Kibo"
To conduct various missions in Kibo, flight controllers and astronauts work together.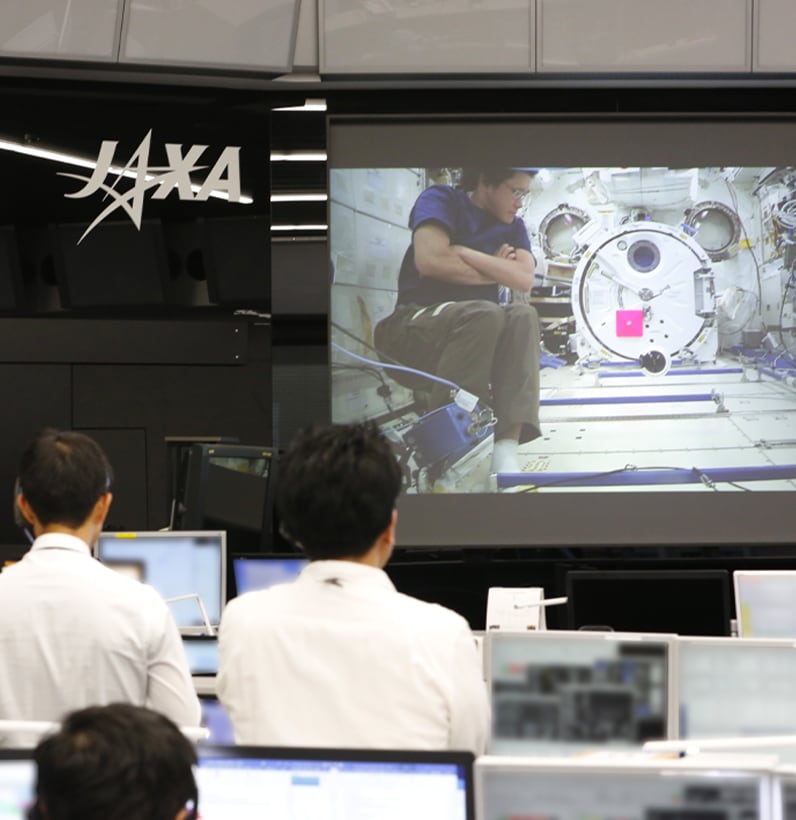 Flight controllers are

an important Kibo's crew on the ground.
Flight control team including various specialists operates the Japanese Experiment Module (JEM) "Kibo" from Tsukuba Space Center. In addition to monitoring status of onboard experiment equipment in Kibo, they control all of the Kibo's systems such as internal temperature and air conditioning, electric power and communications 24 hours a day to maintain an optimal environment for astronauts. Ground-based support is essential for astronauts engaged in carrying out activities at Kibo.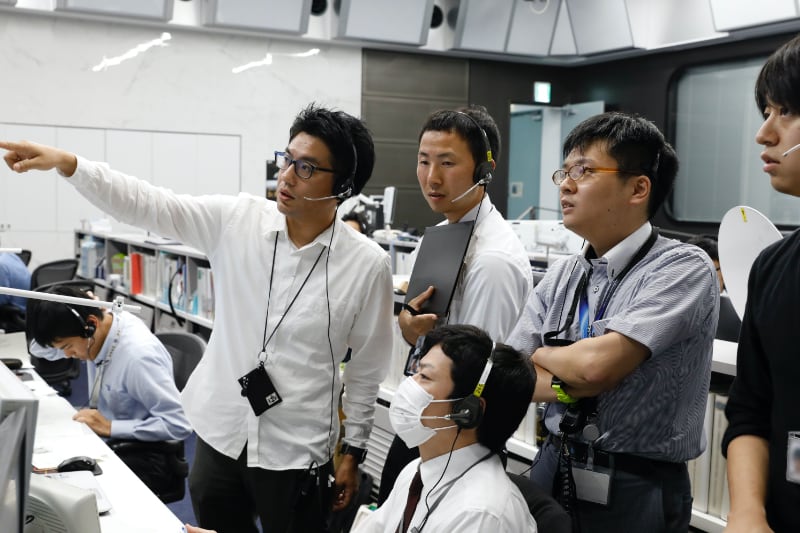 Tsukuba Space Center:
The closest thing to Kibo on earth.
Kibo is controlled remotely from Tsukuba Space Center (TKSC) via the US Tracking Data Relay Satellite (TDRS). The JEM Mission Control Room (JEM MCR), which conducts systems operations for Kibo, and the User Operations Area (UOA), which conducts experiment operations, are located at the TKSC.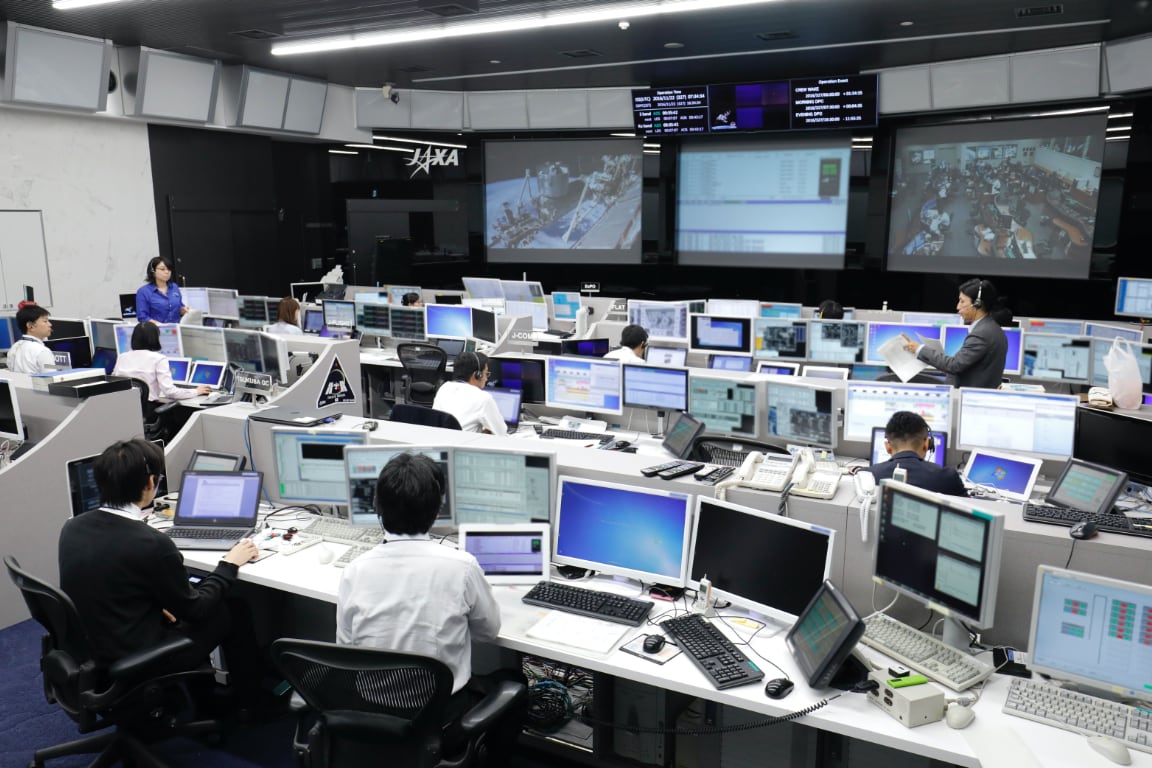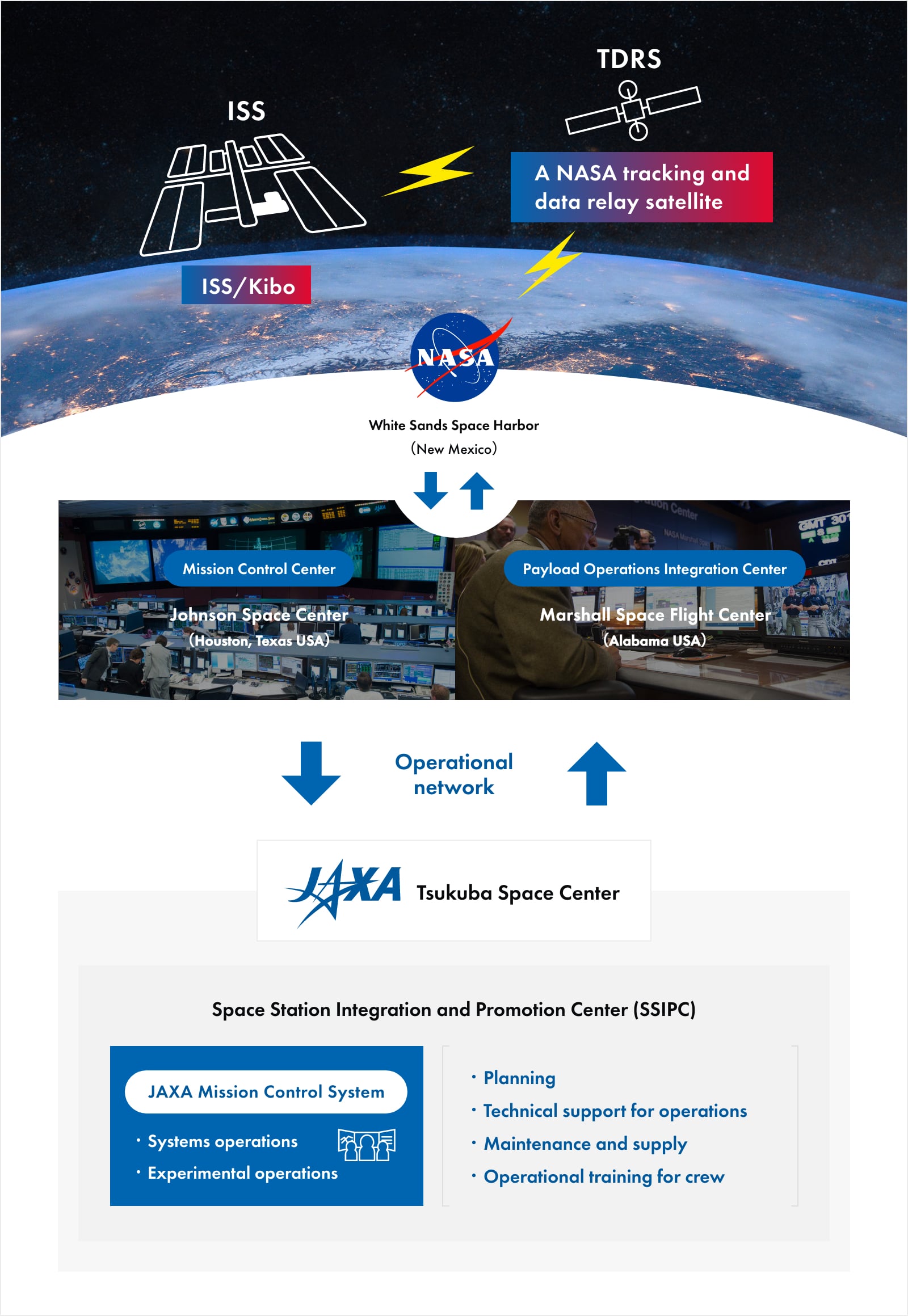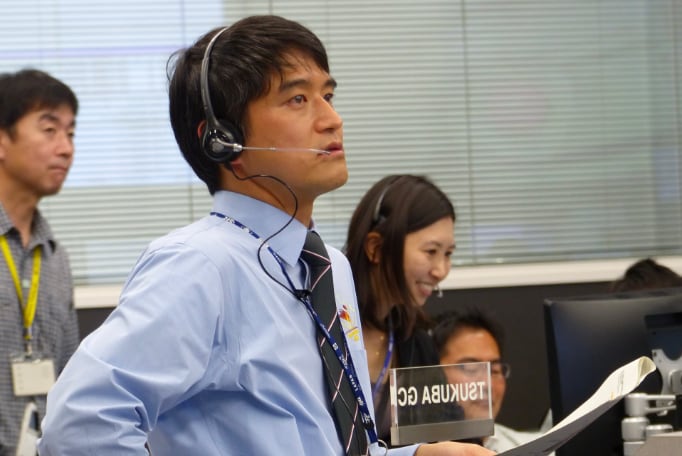 The JAXA Flight Control Team (JFCT) includes the flight directors, with overall responsibility, and flight controllers with expertise in each system onboard Kibo. The team collaborates with NASA flight controllers and controllers at other partner mission control centers around the globe, as well as ISS astronauts, to provide continuous 24-hour operational support in three shifts.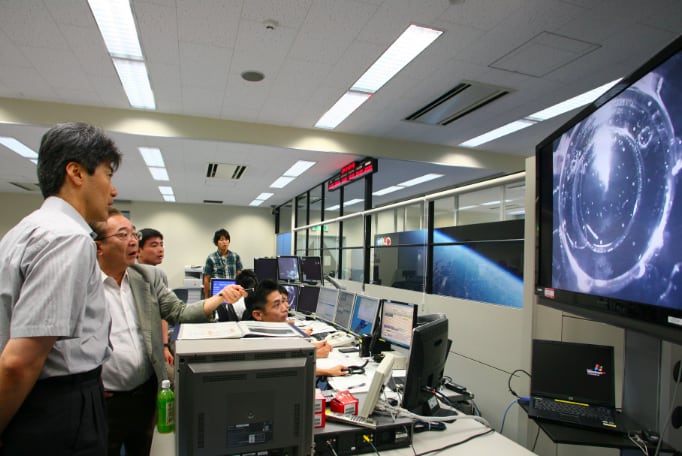 Payload Flight Control Team (PL FCT) monitors the status of Kibo's onboard experiment equipment in real time using data received from orbit. They can also control the equipment from the ground to carry out experiments.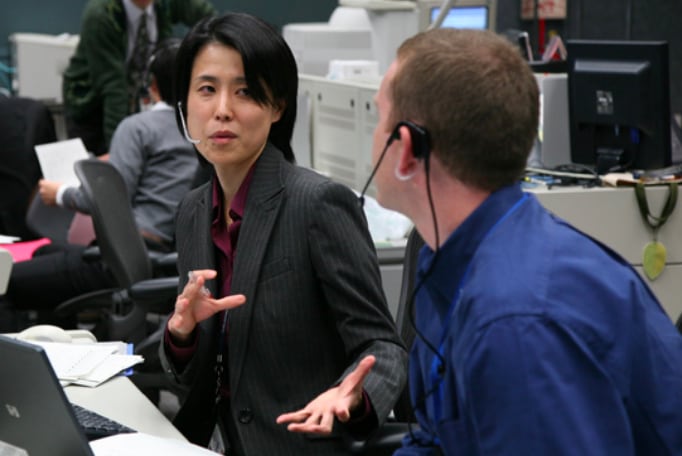 Flight controllers must complete a training program and achieve certification. From nomination as a flight controller candidate to final certification and mastery of shift operations takes around one and a half to two years.
Kibo development and operations facility
The Space Station Integration and Promotion Center (SSIPC) at Tsukuba Space Center serves as the development and operations facility for Kibo.
Develop and operate Kibo
Support space experiments at Kibo
Acquire and accumulate human spaceflight technologies, including ISS crew training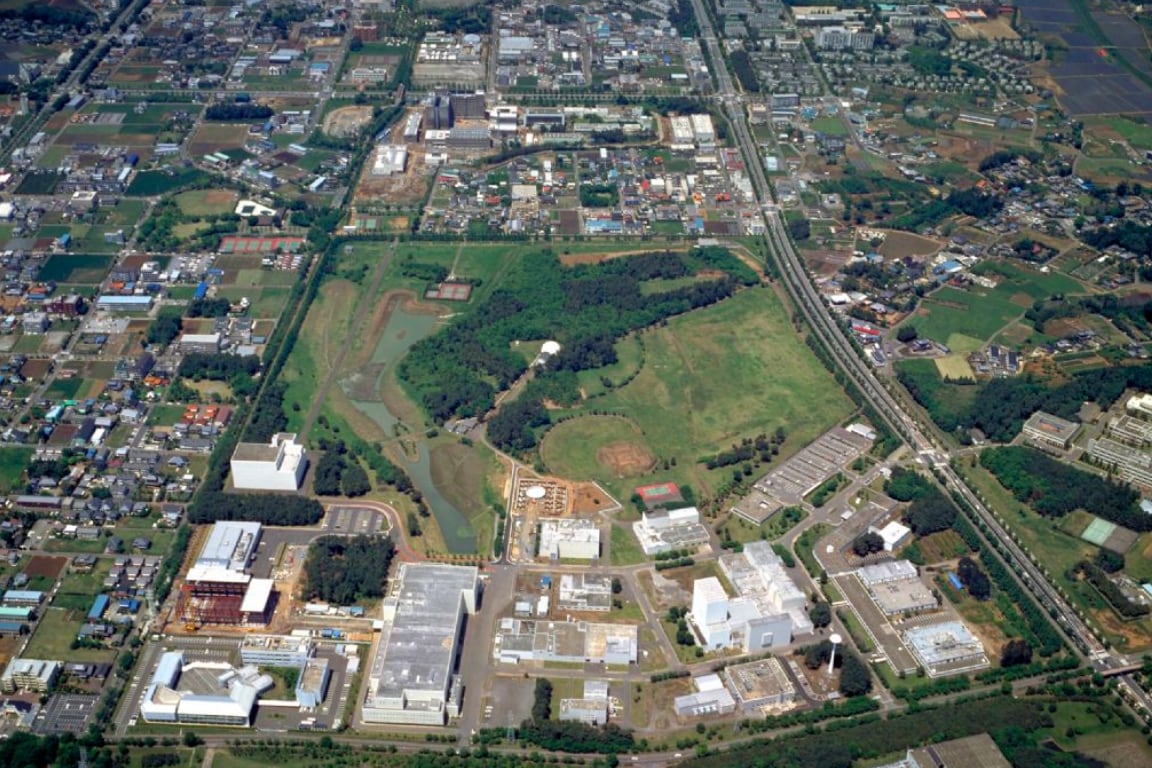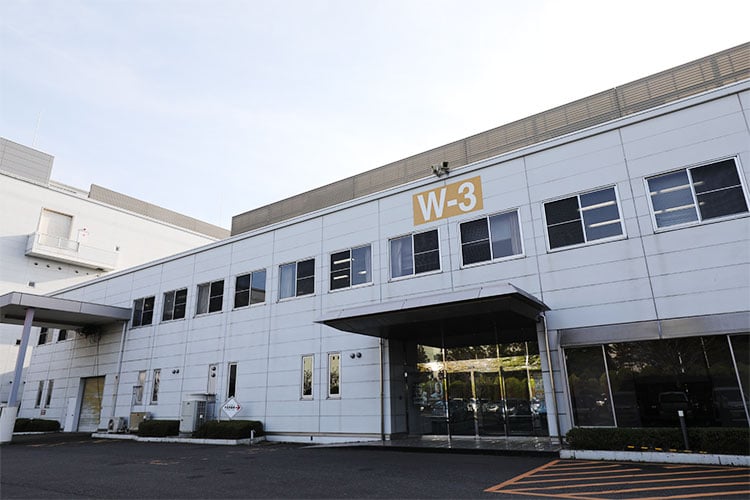 Space Experiment Laboratory
Space Experiment Laboratory activities include development of common technologies for space experiments, support for those involved in space experiment planning, preparation for space experiments, and support for experiment analysis.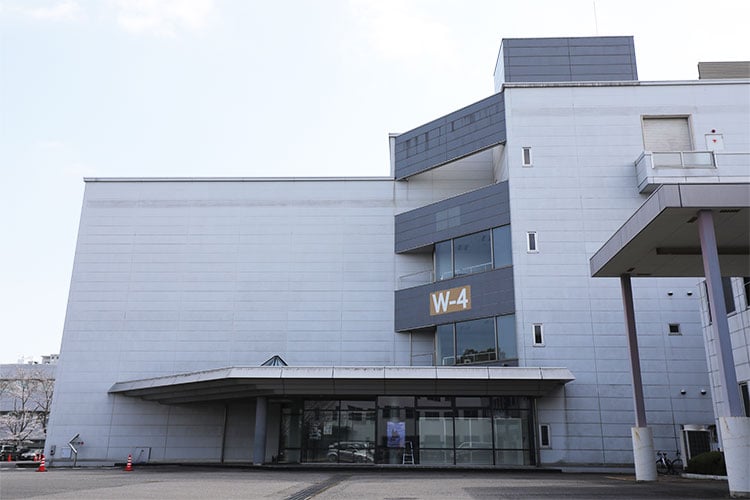 Space Station Test Building
The Space Station Test Building was originally a facility where Kibo payload (experiment equipment) compatibility testing, on-orbit control technology support, and other activities were carried out. Today, although it no longer conducts such testing, it houses facilities where astronauts can train for Kibo's in-orbit operations.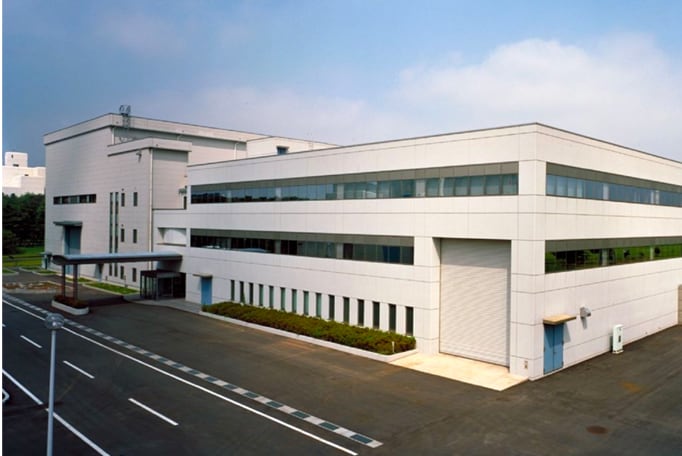 Space Station Operations Facility
In collaboration with NASA's ISS Mission Control Center and Payload Operations Integration Center, the Space Station Operations Facility conducts operational support for Kibo. This is also where Kibo systems and experiments carried out aboard Kibo are controlled, control plans formulated, controllability and loadability are analyzed, and other activities take place.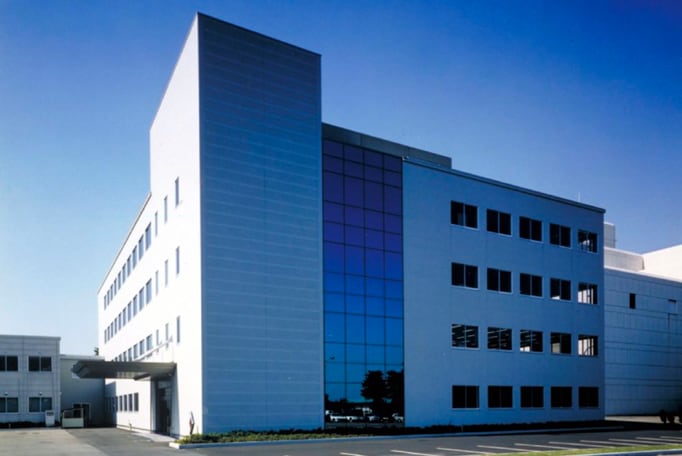 Astronaut Training Facility
The Astronaut Training Facility is the site for ISS crew selection, training, and health management. The facility also conducts technology development relating to these areas.
Unless specified otherwise, rights to all images belong to ©JAXA