2nd Kibo Robot Programming Challenge (Kibo-RPC), The Final Round
2021.10.13
2nd Kibo Robot Programming Challenge (Kibo-RPC), The Final Round
Kibo Utilization Office for Asia (KUOA)
Experiment at Kibo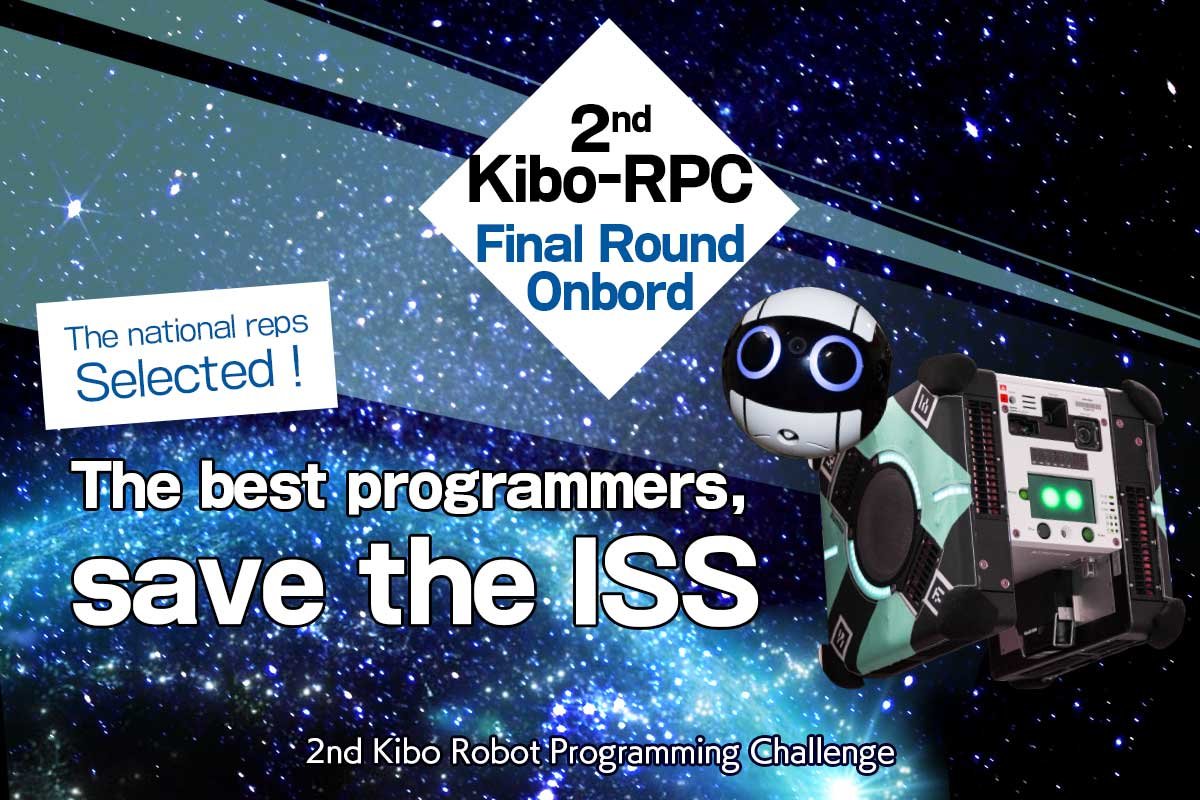 JAXA will hold 2nd Kibo Robot Programming Challenge the Final Round on board on October 24, 2021. It will broadcast on YouTube.
Overview
Date
Game Scenario
In the 1st Kibo Robot Programming Challenge, the contestants programmed NASA's free-flying robot Astrobee to fix a hole that causes the air leakage. However, the hole was reopened. The mission of the contestants is to program the Astrobee to completely close the hole by irradiating the laser beam to the target; then, report to the crew.

NOTE: This scenario is fiction.
The Final Round
In the Final Round, 9 teams from Asia Pacific Regions compete their skills and strategies by developing and installing the program to the real Astrobee on board to fly autonomously. Astronaut Hoshide will announce the Crew Award at there. Which team will wear the crown?!
Teams* (Country/Region)
*Running order.
This order is determined at the 2nd Kibo-RPC Programming Skills Round, competing for programming skills in the simulation environment, held in July.

Indentaion Error

(

Thailand

)

GeminiPYTW

(

Taiwan

)

Enigma Systems

(

Bangladesh

)

Cepheus-2

(

Indonesia

)

Cosmic Jellyfish

(

Japan

)

Descendants of the Sun

(

Singapore

)

Dream Rover

(

Australia

)

LEMON TREE

(

Malaysia

)

Vball Kibo

(

Vietnam

)
Participants (Alphabetic order)
Australia, Bangladesh, Indonesia, Japan, Malaysia, Singapore, Thailand, Taiwan, Vietnam (Observer: Nepal, New Zealand)
FYI
The winner of the 1st Kibo Robot Programming Challenge (Kibo-RPC) was Spacecat from Indonesia. The team received the Best Achievement Onboard Award. Hypernova from Japan received The Programming Skills Award.
Reference
Related Topics
Unless specified otherwise, rights to all images belong to ©JAXA