Astronauts YAMAZAKI Naoko
Profile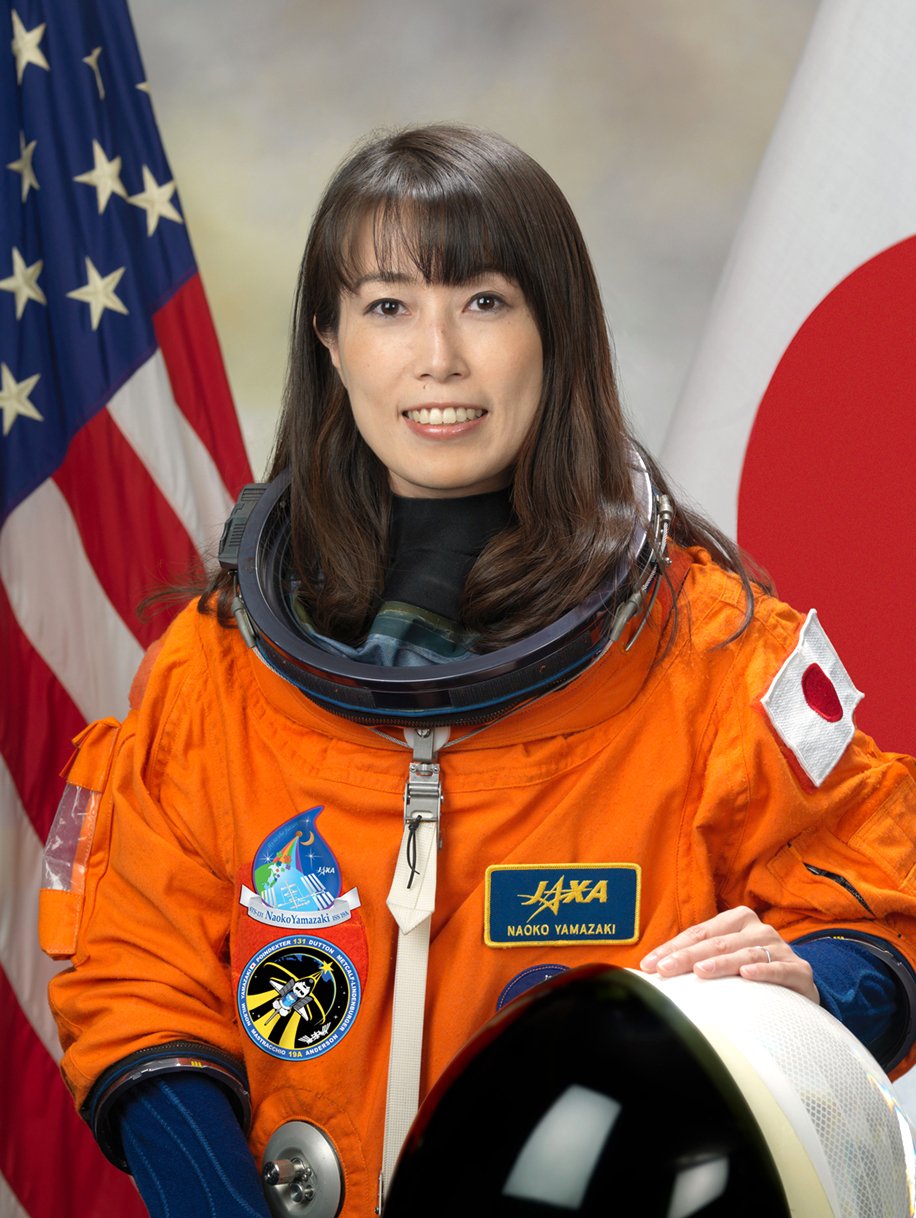 Previous Missions
STS-131 (19A) mission (April, 2010)
Background
YAMAZAKI Naoko was born in 1970 in Matsudo City, Chiba. In 1999, she was selected as an astronaut candidate, and was certified as an astronaut in 2001. In 2010, she participated in the STS-131 mission aboard the Space Shuttle Discovery as a Mission Specialist, where she orchestrated cargo transfer work and operated the International Space Station's robotic arm. YAMAZAKI and NOGUCHI Soichi—who was part of the crew for the long-term missions Expedition 22 and 23—became the first Japanese astronauts to stay on-orbit at the same time, undertaking various joint projects in the process.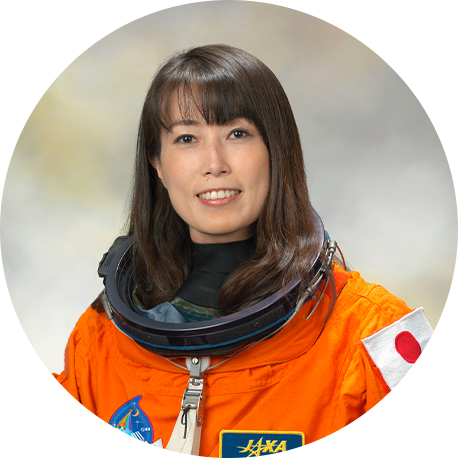 YAMAZAKI
Naoko
1970
Born in Matsudo, Chiba, Japan.
1993
Received a bachelor's degree in Aerospace Engineering from the University of Tokyo. In 1996, received a master's degree in Aerospace Engineering, also from the University of Tokyo.
From April, 1996
Joined the National Space Development Agency of Japan (NASDA, currently Japan Aerospace Exploration Agency) and was involved in the development of Japanese Experiment Module (JEM) system integration. Also worked on failure analysis and development of JEM assembly and initial operations procedures in the JEM Project Team.
From June, 1998
Involved in development of the ISS Centrifuge life science experiment facility and conducted conceptual framework and preliminary design in the Centrifuge Project Team.
February, 1999
Selected by NASDA as one of three Japanese astronaut candidates for the International Space Station (ISS), alongside Dr. Satoshi Furukawa and Akihiko Hoshide.
From April, 1999
Commenced NASDA's Basic Training program.
September, 2001
Certified as an astronaut. In the same year, participated in ISS Advanced Training.
Also worked on development of the hardware and operation of Kibo, modules and the Centrifuge.
May, 2004
Certified as a Soyuz-TMA flight engineer. In June, dispatched to NASA's Johnson Space Center (JSC), going through NASA's Astronaut Candidate training for roughly 20 months and commencing training as a Mission Specialist candidate with NASA.
February, 2006
Qualified as a Mission Specialist with NASA.
May, 2006
Selected as a crew support astronaut for Kibo Experiment Logistics Module-Pressurized Section (ELM-PS) launch and construction mission 1J/A (STS-123), to be flown by Takao Doi.
November, 2008
Selected as a crew member for the STS-131 (19A) mission.
April, 2010
Flew as a Mission Specialist aboard the Space Shuttle Discovery as part of mission STS-131 (19A). Supported the mission's primary tasks by operating the Shuttle Remote Manipulator System (SRMS) and the Space Station Remote Manipulator System (SSRMS). Orchestrated cargo transfer activities between the space shuttle and the ISS as a loadmaster of the mission.
Together with Soichi Noguchi, became one of the first two Japanese astronauts to be simultaneously in orbit on ISS Expeditions 22 and 23, conducting a variety of operations.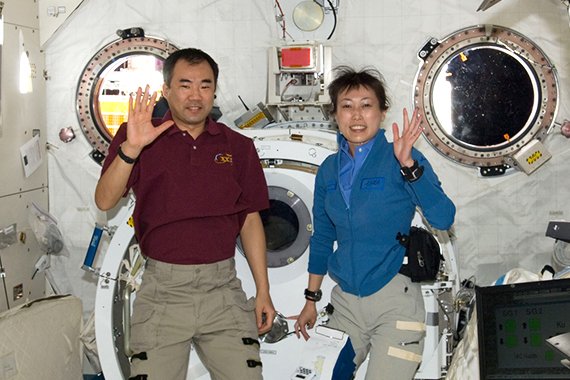 From December, 2010
Resumed study in the field of aerospace engineering at the University of Tokyo.
From July, 2012
Member, Space Policy Committee of Cabinet Office
From July, 2018
Representative Director, Space Port Japan Association
Unless specified otherwise, rights to all images belong to ©JAXA