Astronauts MOHRI Mamoru
MOHRI Mamoru
Ph.D. in Chemistry
Former JAXA astronaut
First Japanese astronaut to fly in space aboard the Space Shuttle in 1992
Background
MOHRI Mamoru was born in 1948 in Yoichi Town, Hokkaido. In 1985, he was selected to be Japan's first-ever astronaut, and in 1992 was the first Japanese scientist to board the Space Shuttle Endeavor. Using experimental equipment co-developed by Japan and the US, he carried out on-orbit experiments that made use of the characteristics of the space environment. In 2000, he once again boarded the Space Shuttle Endeavor, this time on an earth observation mission.
MOHRI
Mamoru
1948
Born in Yoichi, Hokkaido, Japan.
1970
Graduated from the Department of Chemistry, Faculty of Science, Hokkaido University. In 1972, completed Master of Science in Chemistry at the same university.
July, 1976
Earned Ph.D. in Chemistry from Flinders University of South Australia. Areas of specialty include vacuum science, surface science, material science, and nuclear fusion.
August, 1985
Selected alongside Chiaki Mukai and Takao Doi by the National Space Development Agency of Japan (NASDA, currently Japan Aerospace Exploration Agency) to fly aboard the Space Shuttle Endeavour on NASA's First Material Processing Test (FMPT)/STS-47 mission Spacelab-J as a Payload Specialist.
July-December, 1987
Conducted research at the Center for Microgravity and Materials Research, the University of Alabama in Huntsville.
September, 1992
Became the first Japanese scientist to fly on the Space Shuttle Endeavour, as well as the first person to broadcast live classes from space, demonstrating the unusual characteristics of weightlessness for Japanese children.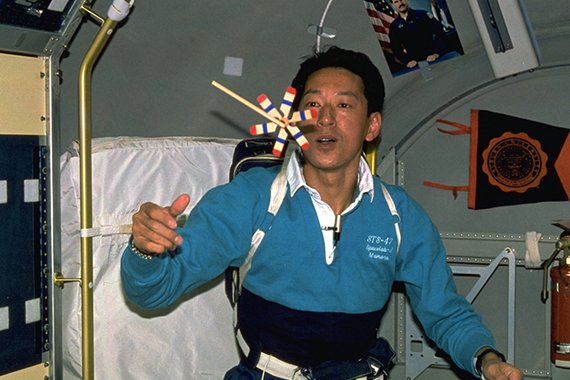 April, 1998
Qualified as a NASA Mission Specialist.
February, 2000
Flew for a second time aboard the Space Shuttle Endavour on the STS-99 mission.
Mapped more than 47 million miles of the Earth's surface to develop a 3D rendition of Earth. Also on the STS-99 mission, acquired earth observation data with a High-Definition Television (HDTV) camera for the first time in history.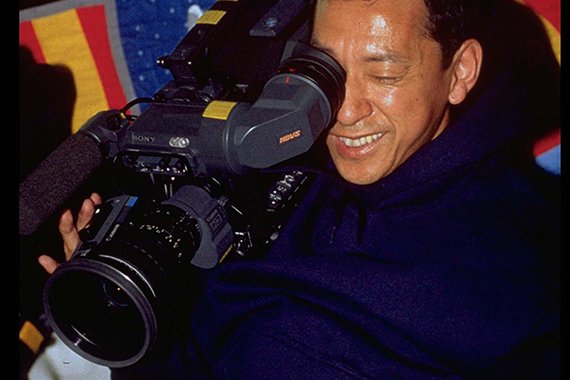 From October, 2000
Became the first Chief Executive Director of Japan's National Museum of Emerging Science and Innovation, Miraikan. In addition to curating a space that communicates cutting-edge science and technology across a wide range of fields, including space, to society, is also engaged in educating those who will bear responsibility for Japan's science and technology in the future. Also serves as an advisor to new astronauts.
Unless specified otherwise, rights to all images belong to ©JAXA