Astronauts HOSHIDE Akihiko
Profile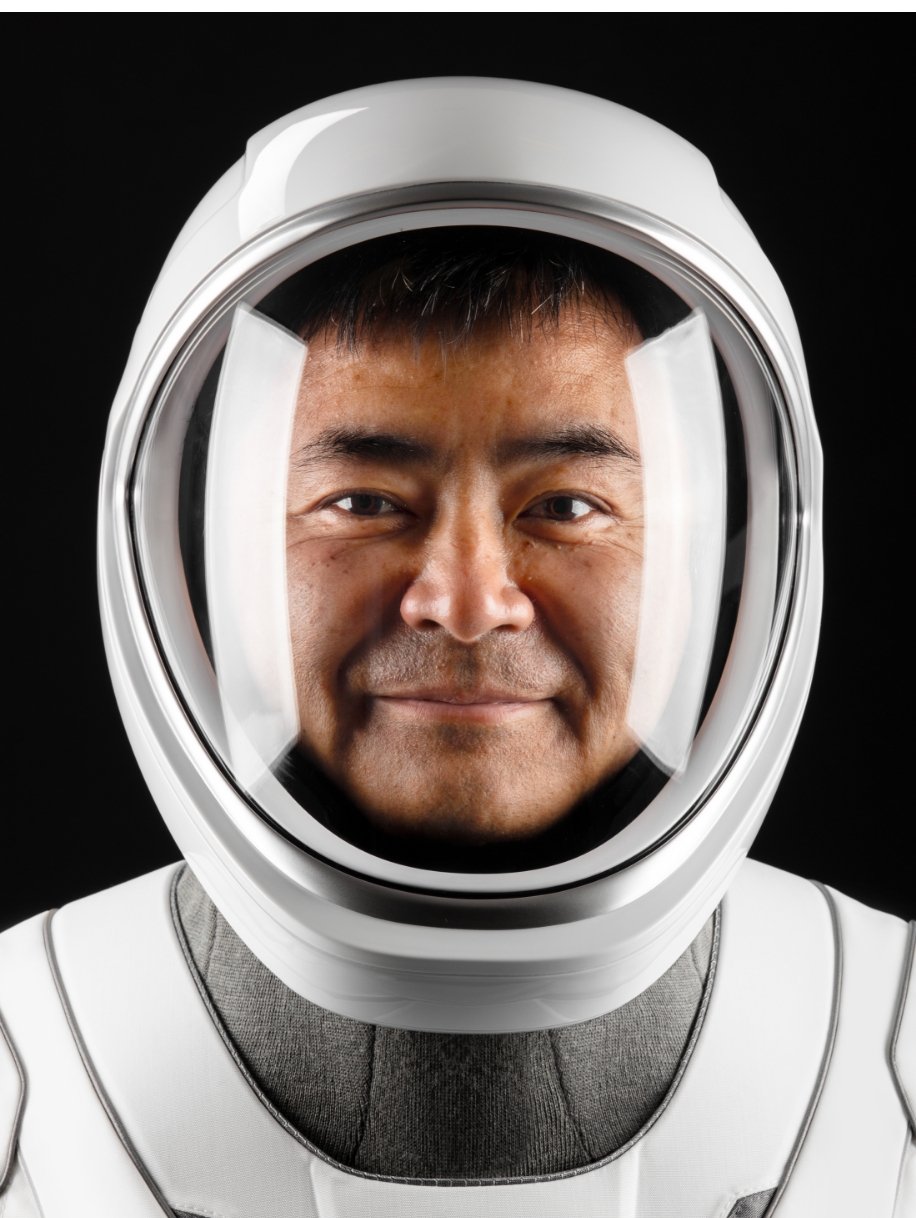 HOSHIDE Akihiko Today
Currently on a mission as part of the crew of ISS Expedition
Previous Missions
Long-duration stay on ISS Expeditions 32 and 33 (July-November, 2012)

ISS long-duration mission (Mid-April, 2021-present)
Social Media
Background
Born in Tokyo in 1968, HOSHIDE Akihiko joined NASDA (currently JAXA) in 1992 and was selected as a Japanese astronaut candidate to board the International Space Station (ISS) in 1999. He became a certified astronaut in 2001. In June 2008, he traveled to the ISS aboard the Space Shuttle Discovery, where, among other operations, he participated in work to attach Kibo's internal experiment room to the ISS. In July 2012, he traveled again to the ISS aboard the Soyuz spacecraft, deploying small satellites and performing three Extravehicular Activities over the course of roughly four months in space.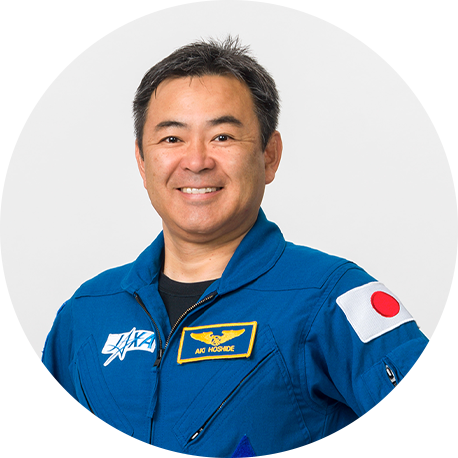 HOSHIDE
Akihiko
1992
Received bachelor's degree in Mechanical Engineering from Keio University.
December, 1997
Completed Master of Science in Aerospace Engineering at the Cullen College of Engineering, University of Houston.
1992-1994
Joined the National Space Development Agency of Japan (NASDA, currently Japan Aerospace Exploration Agency) and worked as a member of NASDA's Nagoya office on the development of the H-II rocket.
1994-1999
Worked as an astronaut support engineer for the NASDA Astronaut Office, supporting the development of astronaut training programs and the evaluation of crew interface designs. Supported the STS-72 mission and astronaut Koichi Wakata while working in technical support for other astronauts.
February, 1999
Selected by NASDA as one of three Japanese astronaut candidates to work on the International Space Station (ISS), together with Dr. Satoshi Furukawa and Naoko Yamazaki.
From April, 1999
Commenced NASDA's Basic Training program.
January, 2001
Certified as an astronaut.
From April, 2001
Participated in ISS Advanced Training while working on development of the hardware and operation of Kibo, the Japanese Experiment Module of the ISS and the H-II Transfer Vehicle (HTV).
May, 2004
Certified as a Soyuz-TMA flight engineer. In June, dispatched to NASA's Johnson Space Center (JSC), going through NASA's Astronaut Candidate training for roughly 20 months and commencing training as a Mission Specialist candidate with NASA.
February, 2006
Qualified as a Mission Specialist with NASA.
March, 2007
Selected as a crew member for the STS-124 (1J) mission, the second of three missions to deliver Kibo to the ISS.
June, 2008
Flew on the STS-124 (1J) aboard the Space Shuttle Discovery.
Controlled the ISS's Space Station Remote Manipulator System (SSRMS), installing Kibo. In March, 2009, performed the relocation of the Experiment Logistics Module-Pressurized Section (ELM-PS). Oversaw Kibo-related operations, such as activation of the Pressurized Module (PM) and the first activation of its robotic arm.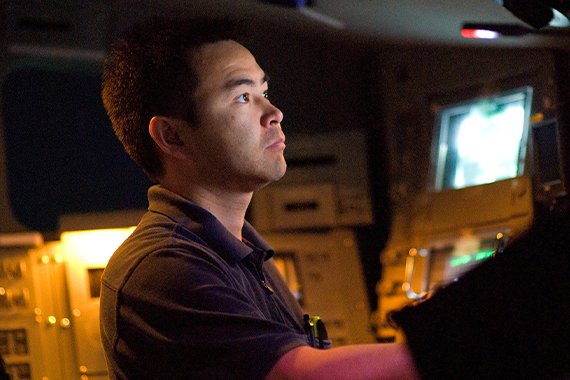 November, 2009
Assigned as a flight engineer for ISS Expeditions 32 and 33.
July-November, 2012
Spent 124 days aboard the ISS as a flight engineer on Expeditions 32 and 33. Performed experiments with Kibo and ISS maintenance operations, performed three Extravehicular Activities (EVAs), and performed in-orbit operations relating to the KOUNOTORI3 H-II Transfer Vehicle (HTV-3) and SpaceX Dragon (SpX-1) missions, as well as the deployment of CubeSats using the JEM Small Satellite Orbital Deployer (J-SSOD).
Flew on the Soyuz TMA-05M spacecraft (31S) for both launch and return to Earth.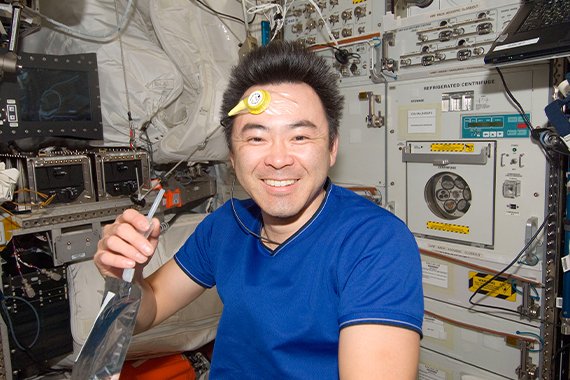 July, 2014
Served as Commander of the 18th NASA Extreme Environment Mission Operations (NEEMO18, an undersea expedition at the National Oceanic and Atmospheric Administration's Aquarius habitat in Florida, USA.
April-October 2016
Served as Chief of the JAXA Astronaut Group.
March, 2018
Assigned as a flight engineer for ISS Expeditions 64 and 65 (at the time).
Assigned as Commander of ISS Expedition 65 (at the time).
April, 2021
Heading toward the ISS aboard the SpaceX Crew Dragon (Crew-2), and scheduled to serve as Commander of ISS Expedition 65.
Unless specified otherwise, rights to all images belong to ©JAXA