Two CubeSats successfully deployed from "Kibo"!
On July 19, 2023, following two CubeSats were successfully deployed from the Japanese Experiment Module (JEM) "Kibo":
BIRDS-4S※1 (Maya-5, Maya-6)
※1 BIRDS-4S Project (Officially called the Joint Global Multi Nation Birds) is the Philippine version of an international joint development and operations project of CubeSats, participated by Kyushu Institute of Technology in Japan, and certain Asian and African nations. The two CubeSats handed over as mentioned above are for the extension of the fourth round of the programme.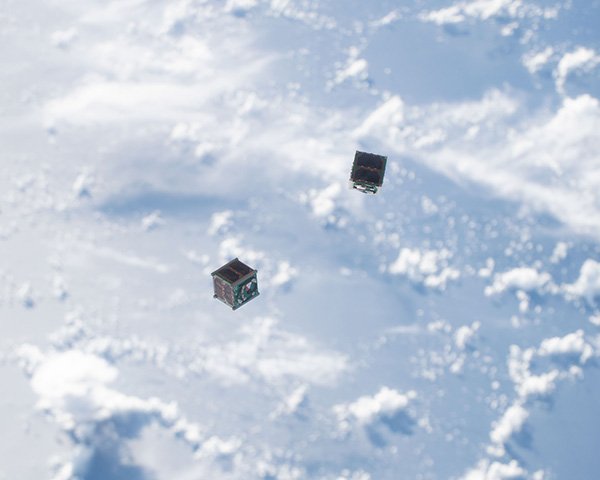 J-SSOD#26 Deployment:BIRDS-4S (Maya-5 and Maya-6)
You can view the deployment of CubeSats from YouTube JAXA Channel.
【Satellite】
Maya-5, Maya-6 [Size:1U each]
【Organizations】
University of the Philippines Diliman
【Mission】

To give continuity to two missions; Imaging Mission (CAM) and Store & Forward (SF-WARD)
To serve the Amateur radio community with APRS-Digipeater mission (APRS-DP).
To design, build, test and demonstrate Experimental On-Board Computer (OBC-EX)
To demonstrate CubeSat structure as antenna (HNT)
To demonstrate the on-board image classification unit (ICU)
To expand database of COTS components useful in space applications (TMCR)

Image by STAMINA4Space
Related Links
Unless specified otherwise, rights to all images belong to ©JAXA