Japanese Space Food and Fresh Food
What is Japanese space food
?
Foods proposed by food manufacturers are certified as Japanese space food by JAXA if they meet the stipulated certification standards.
These foods were developed so that Japanese astronauts on the International Space Station (ISS) can enjoy the taste of Japanese food, relieve the stress of their long stay, and thereby maintain and improve their performance.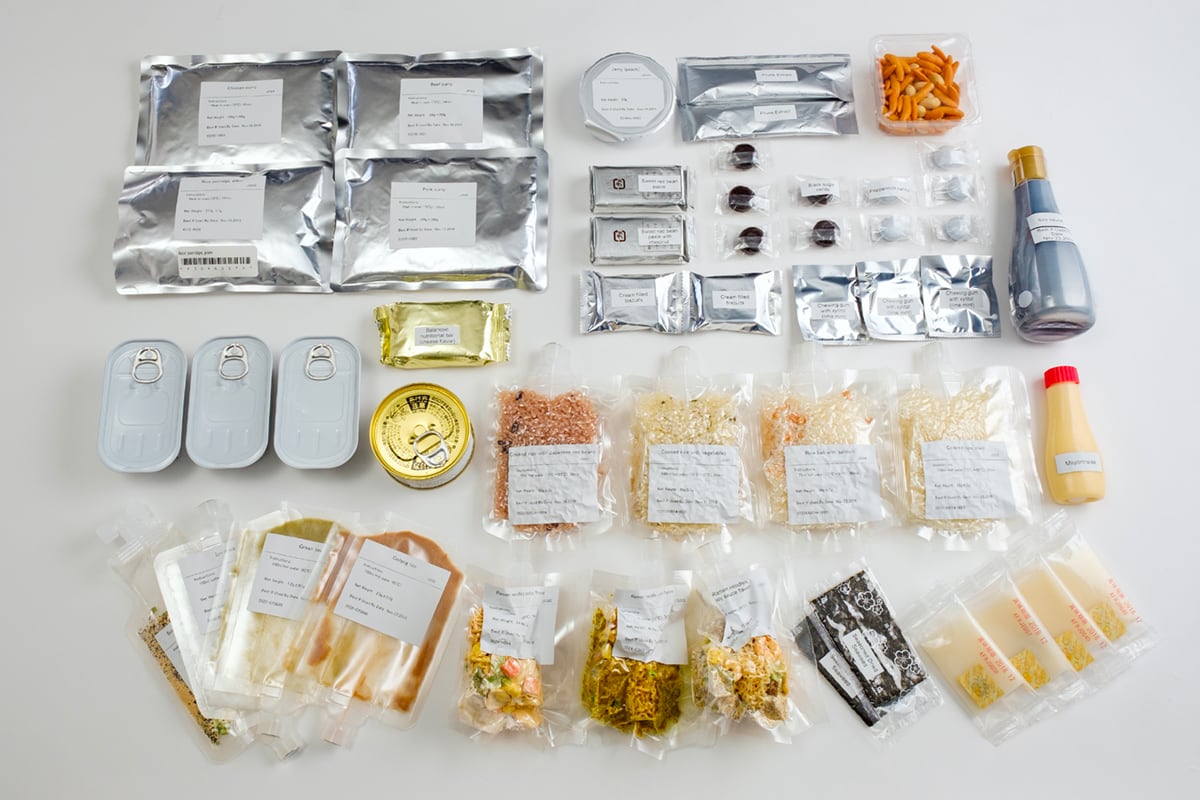 Main requirements of Japanese space food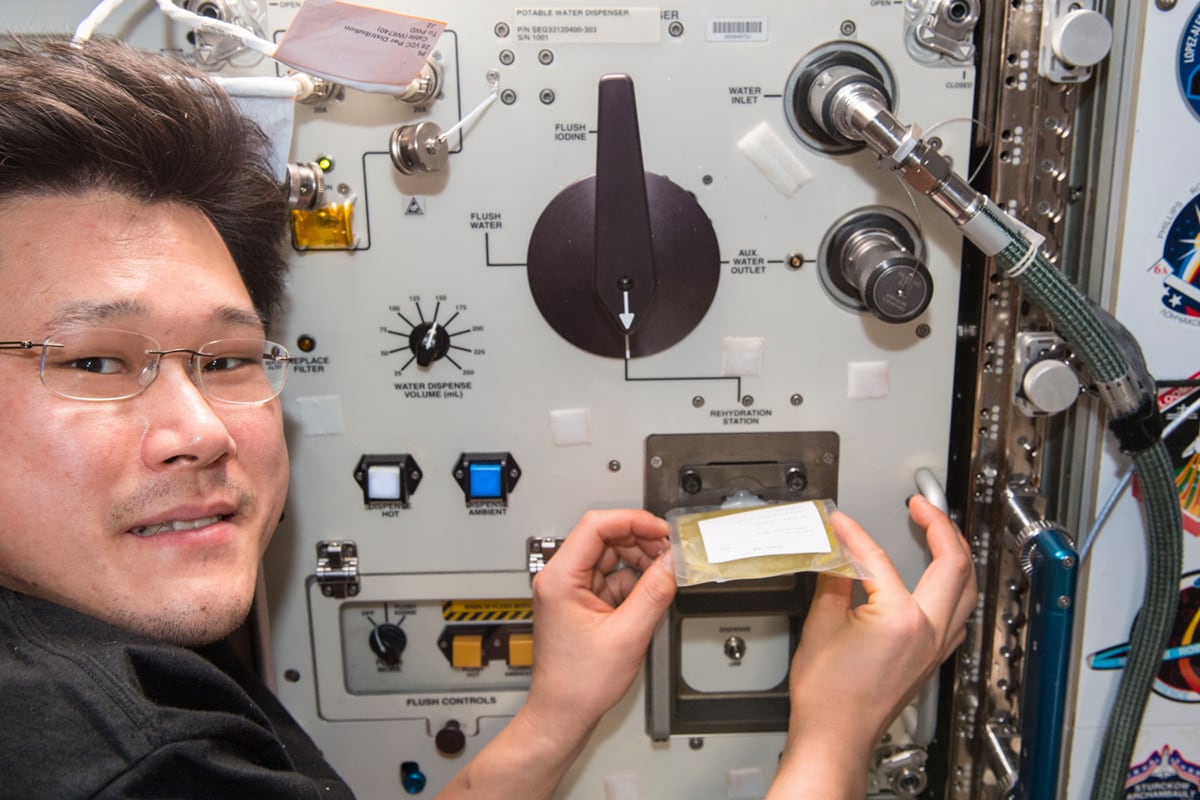 In order to be supplied to the ISS, Japanese space food needs to meet certification standards. For example, food must have a long shelf life, and must be able to withstand transportation into space. The main requirements are as follows.
Production facilities are located in Japan
Produced and managed under proper hygiene controls in accordance with HACCP, ISO 22000, FSSC 22000, or equivalent standards
Inspections on raw food materials (microbiological tests, nutrient composition tests, etc.)
nspections on final products (quality inspection, shelf life inspection (in principle, preservation test for the best before date), pressure test, cold/heat resistance inspection, etc.)
On-site inspection (inspection of hygiene management system)
Compliance inspection for food preparation and other purposes (inspection of compatibility with cooking equipment at the ISS, etc.)
Other (maintenance of production system during the certification period (five years), inspection required for each food)
Japanese space food certification
Food manufacturers need to apply to receive Japanese space food certification. During this process, documents covering such things as the manufacturer's facilities, hygiene management system, and containers and packaging undergo screening, and the food is subjected to various inspections and tests. The results are submitted to the secretariat for Japanese space food (JAXA), on the basis of which JAXA issues a certificate to food that it certifies as Japanese space food.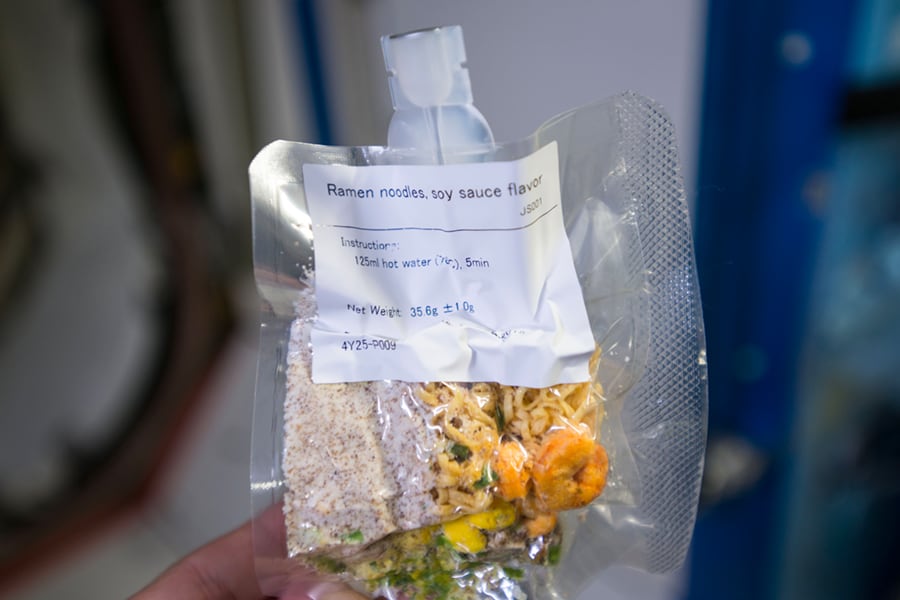 Transportation to the ISS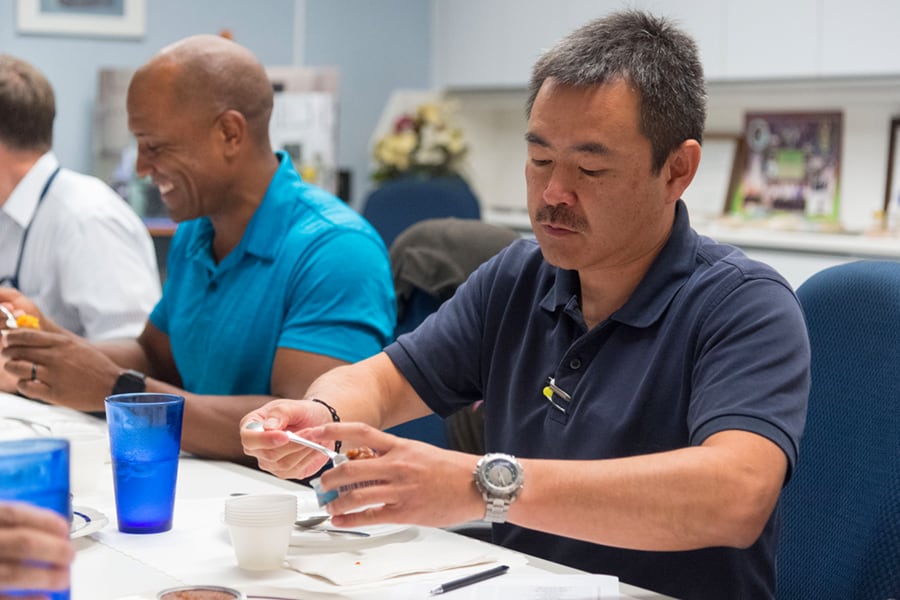 Certified Japanese space food is selected based on tastings by astronauts who have been assigned for an extended stay on the ISS. The food is loaded onto a spacecraft carrying supplies to the ISS and delivered in time for the start of the astronauts' long-term stay on the ISS.
Fresh food
Under the ISS program, fresh food (fruits and vegetables) is delivered from countries in possession of spacecraft to astronauts staying long term on the ISS.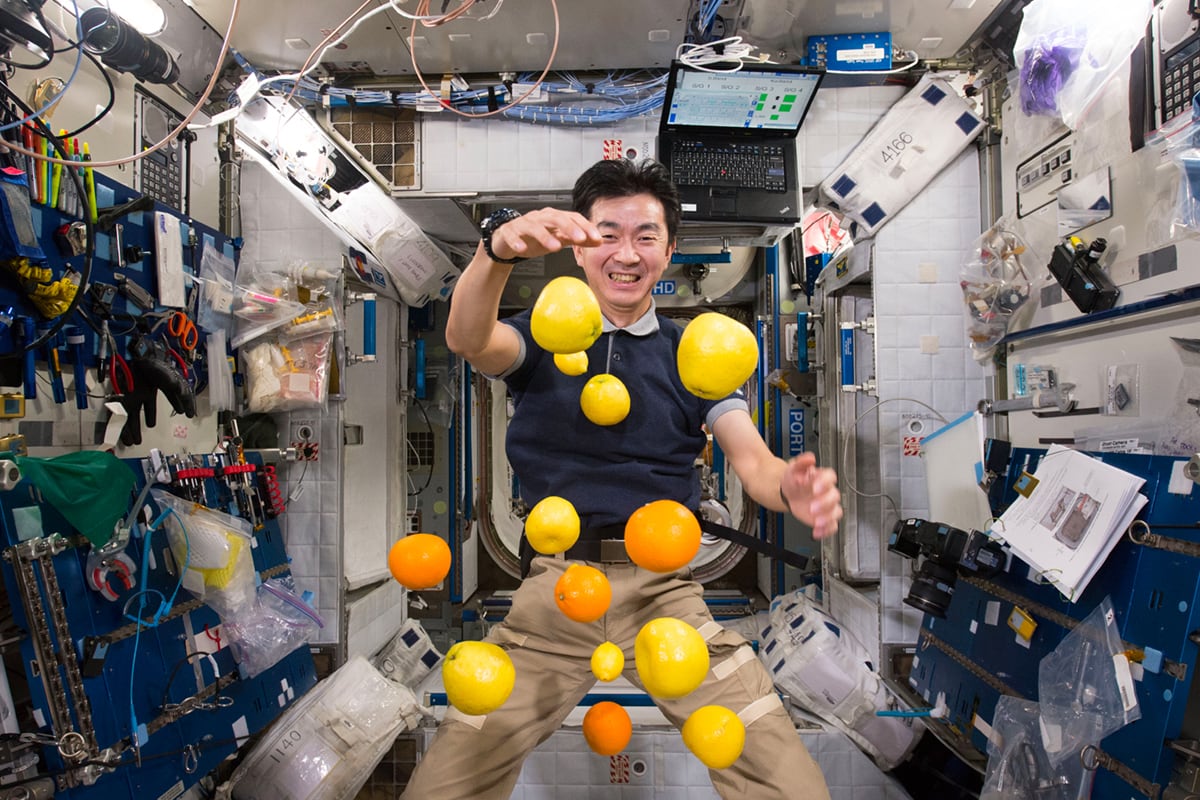 Unless specified otherwise, rights to all images belong to ©JAXA