Four CubeSats successfully deployed from "Kibo"!
On October 6, 2021, following four CubeSats were successfully deployed from the Japanese Experiment Module (JEM) "Kibo":
Binar-1 developed by Curtin University from Australia.

BIRDS-2S* (Maya-3 and Maya-4) developed by the University of the Philippines Diliman, the Philippines, under BIRDS project Kyushu Institute of Technology (Kyutech)

.

CUAVA-1 developed by The University of Sydney from Australia.
*BIRDS Project (Officially called the Joint Global Multi Nation Birds) is an international joint development and operations project of CubeSats, participated by the Kyushu Institute of Technology in Japan, and certain Asian and African nations. BIRDS-2S is the second stage that the students who learned how to develop small satellites at Kyushu tech.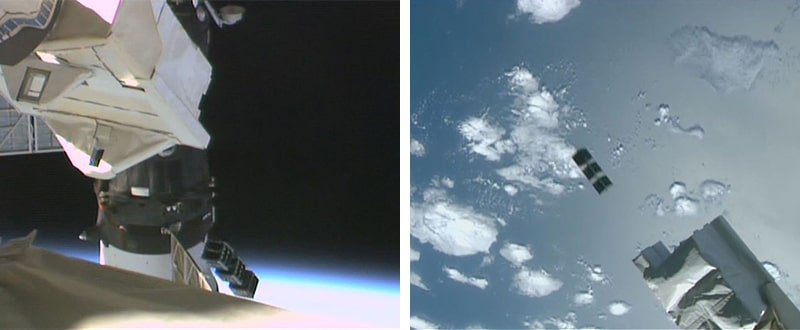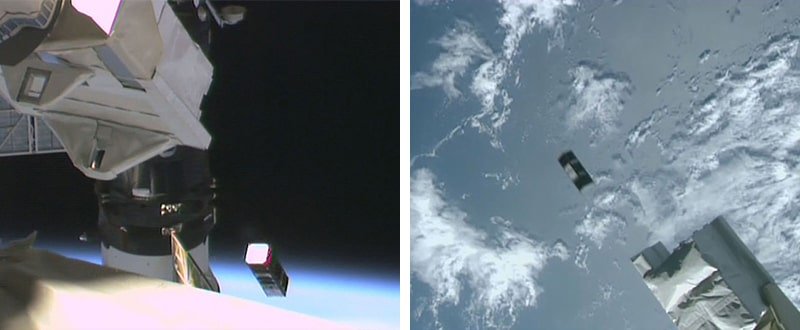 You can view the deployment of CubeSats from YouTube JAXA Channel.
Name
Binar-1
Size
1U
Organization
Space BD Inc. / Curtin University (Australia)
Mission

Demonstrate the primary operating systems of the bus, which are power, attitude determination and control, communication and flight planning.
Demonstrate a camera for use in star tracking.

       
Name
BIRDS-2S [Maya-3 and Maya-4 (Republic of the Philippines)]
Size
1U each
Organization
University of the Philippines Diliman (Republic of the Philippines) and Kyushu Institute of Technology (Kyutech; Japan)
Mission

Anisotropic Magnetoresistance - Magnetometer
RGB and NIR Camera Mission
Demonstration of Automatic Packet Reporting System - Digipeater (APRS-DP)

       
Name
CUAVA-1
Size
3U
Organization
Space BD Inc. / The University of Sydney (Australia)
Mission

Demonstrate a Imager, Spectrograph, and TinyTol Instrument
Demonstrate the Kea GPS payload
Measurement of X-rays and Gamma rays

       
Related Links
Unless specified otherwise, rights to all images belong to ©JAXA