Two CubeSats successfully deployed from "Kibo"!
On June 22, 2021, two CubeSats, MIR-SAT1 developed by Mauritius Research and Innovation Council, Republic of Mauritius*, and a business satellite were successfully deployed from the Japanese Experiment Module (JEM) "Kibo".
*MIR-SAT 1 is the first satellite of the Republic of Mauritius and it was developed under the framework of the JAXA/UNOOSA collaboration "KiboCUBE" programme.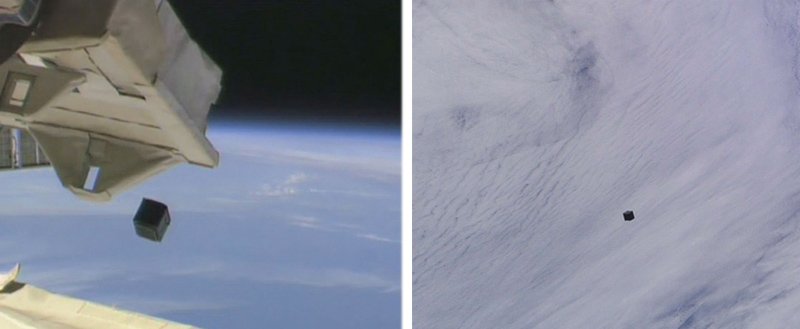 Name
MIR-SAT1
Size
1U
Organization
Mauritius Research and Innovation Council, Republic of Mauritius
Mission

Demonstrates the use of a medium-resolution imager of Mauritius and its Exclusive Economic Zone (EEZ)
Inter-island communications for use by radio amateurs in the Republic of Mauritius for scientific and emergency purposes

       
Related Links
Unless specified otherwise, rights to all images belong to ©JAXA