Ramen Noodles, Curry Flavor
The soup has an enhanced viscosity to lessen the risk of water dispersing under microgravity. The hot water on the ISS (70°C) can be used to reconstitute the product. Reconstituted noodles maintain their shape and do not break up. This product is meant for being eaten in microgravity and is based on the manufacturer's Cup Noodle Curry product.
Three types of noodle are prepared depending on the ingredients: soy sauce, seafood and curry.
Main ingredients: potato, seasoned minced pork, green onion, and carrot.
※Explaination of the Certified Foods are based on comments written by manufacturers
| | |
| --- | --- |
| How to eat | Inject hot water into the pouch |
| Net contents | 45.6 g (three 6.3-g blocks of noodles) |
| Energy | 227kcal |
| Manufacturer | Nissin Foods Holdings Co., Ltd. |
| Type | Main Dish |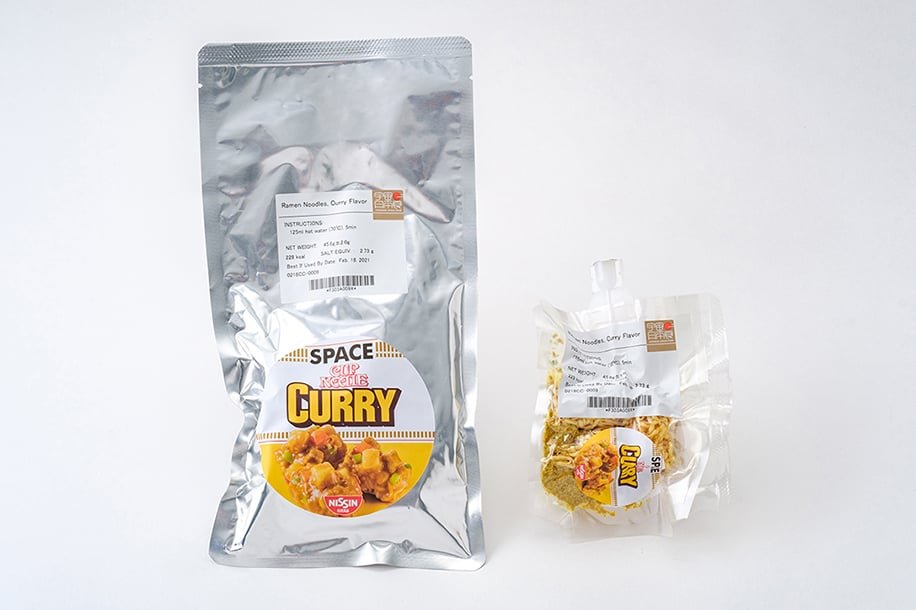 Other Photos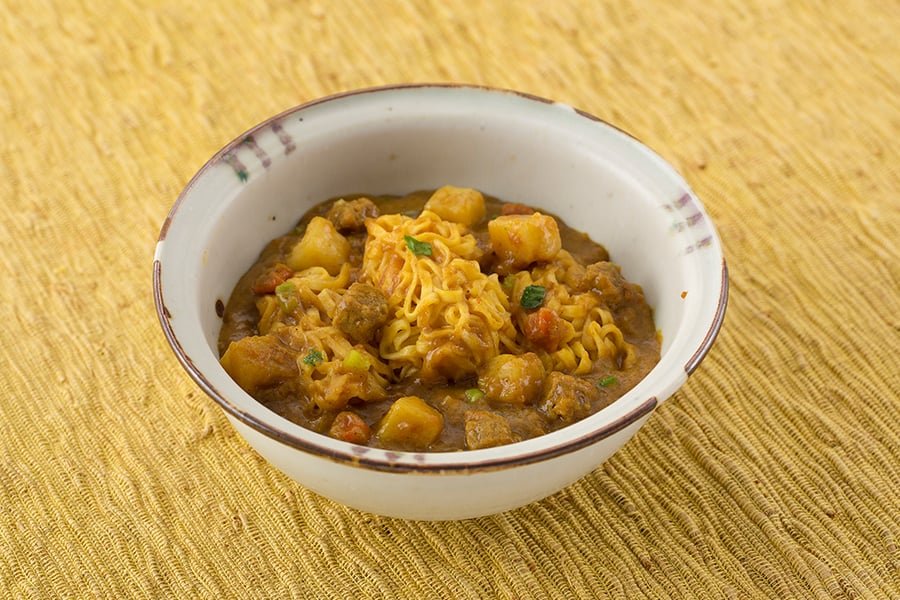 Unless specified otherwise, rights to all images belong to ©JAXA