Call for Proposals of ISS Experimental Themes for Asian Try Zero-G 2023
2023.05.10
Call for Proposals of ISS Experimental Themes for Asian Try Zero-G 2023
Kibo Utilization Office for Asia (KUOA)
Experiment at Kibo
The Japan Aerospace Exploration Agency (JAXA) will launch an international cooperation project "Asian Try Zero-G 2023" targeted at youths in the Asia-Pacific region to expand the use of the International Space Station (ISS) and the Japanese Experiment Module "Kibo" and contributing to SDGs through human resource development. We are looking forward to receiving unique experimental proposals from young people.
Overview of Asian Try Zero-G
Asian Try Zero-G will be conducted by the responsible organizations of the member countries/regions of the Asian Beneficial Collaboration through "Kibo" Utilization (Kibo-ABC)* that wish to participate. Participating organizations will each issue a public call for proposals of experiment themes, and each country/region will select candidate themes. After the final selection is made by all participating organizations, the selected experiments will be conducted on Kibo.
*Kibo-ABC is an initiative established by the Asia-Pacific Regional Space Agency Forum (APRSAF) to promote Kibo utilization and share the value of Kibo in the Asia-Pacific region. Kibo-ABC aims to create bilateral cooperative projects with Japan through the understanding of space environment utilization and accumulated experience of each space agency by conducting multilateral participatory projects such as Asian Try Zero-G in the Asia-Pacific region.
Proposal Categories
Category A
Simple physics experiments, that can be visible to confirm physical phenomena.
It can be performed with items on Kibo or small items can be newly launched.
≪Reference≫
For past experiments, refer to "Past Experiment Reports" and "Video Collection" at the following URL.
Asian Try Zero-G
Category B
On-board exercises for astronauts

≪Tips≫
・A unique body movements can't be done on the ground but can be done in space
・Body movement and postures can be an exercise under microgravity, yet easily done on Earth.
(e.g. Squatting can be easily done on Earth, but it may be difficult in space.)
・Proposals not found in past experiments*1

Eligibility
Student(s) (individual or a group) up to graduate school in Asian Try Zero-G*1
participating countries/regions that are part of Kibo-ABC initiative members*2
are eligible.
*1 Participating countries/regions of Asian Try Zero-G 2023 (as of March 2023): Australia, Bangladesh, Japan, Taiwan, Thailand
Participation arrangements are underway for other countries. Please refer to the official website for the latest participating countries/regions.
Official website:
Asian Try Zero-G
*2 Kibo-ABC initiative members (in alphabetical order): Australia, Bangladesh, Indonesia, Japan, Malaysia, Nepal, New Zealand, Republic of the Philippines, Republic of Korea, Singapore, Taiwan, Thailand, United Arab Emirates, Vietnam.
Kibo-ABC
Award(s)
Special awards are planned.
Privilege
The applicants may have the privilege to take a commemorative photo with your picture and the Japanese astronaut onboard Kibo. (a lottery will be held in the case of excess applicants).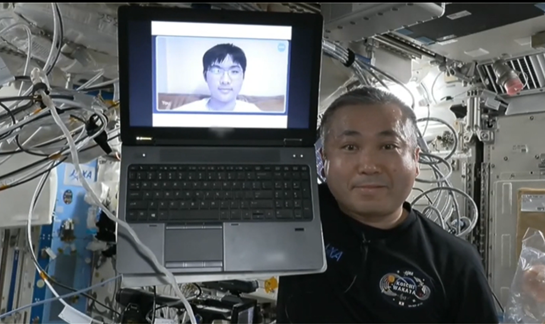 Schedule (tentative)
June 2023: First selection in each country/region
July 2023: Final selection
December 2023 - February 2024: On-orbit experiment (date to be determined by the on-orbit schedule).
March 2024: Wrap-up Session
How to Apply
Please contact your Kibo-ABC member agency / local secretariat and submit your Experiment Proposal to the agency.
Information
Deadline
May 14 31, 2023 (23:59 JST) for Japanese participants
Ask about the deadline for the agency / local secretariat in your country/region.
Contact and Submit your application
Asian Try Zero-G 2022 Secretariat
Please check the Guideline for information.
Submit your application here for applicants in Japan/Japanese.
Participating countries / local secretariat (ABC order: as of April 19, 2023)
Unless specified otherwise, rights to all images belong to ©JAXA