Asian Try Zero-G 2022 Logo Has Been Finalized
2022.08.03
Asian Try Zero-G 2022 Logo Has Been Finalized
Kibo Utilization Office for Asia (KUOA)
Experiment at Kibo
Summary
The logo for the Asian Try Zero-G 2022, a simple space experiment for young people to be conducted by Astronaut Koichi Wakata, who will stay in the International Space Station (ISS)/Kibo from the fall of 2022, has been selected.
Selection Process and Its Result
Bangladesh proposed that they would create logo design candidates for the Asian Try Zero-G 2022 at the Kibo-ABC meeting.
The logo was promoted with the cooperation of STEMX-365 in Bangladesh as a design contest for students.
Five designs were submitted and narrowed down to three candidates in the first screening in Bangladesh. The following design was selected out of three candidates by voting from eight ATZG participating countries/region* in the final screening.
* Participating countries/region (Alphabetical order): Australia, Bangladesh, Japan, Nepal, Philippines, Singapore, Taiwan, Thailand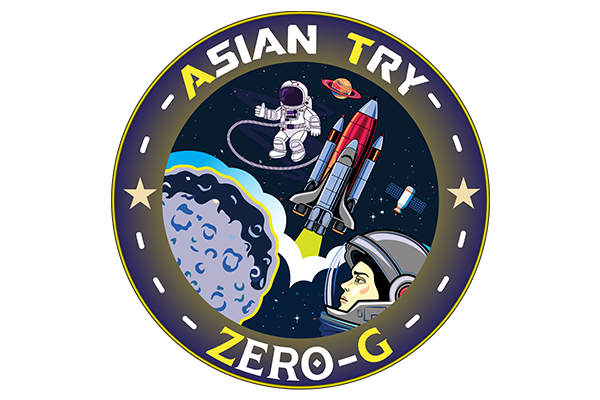 Unless specified otherwise, rights to all images belong to ©JAXA