Proteins are important molecules that support our lives. Structures and functions of proteins deeply correlate with each other; if you figure out a protein structure, its function can be speculated, which means it's possible to design a compound to promote or inhibit the protein function. Many of the medicines adjust the function of a protein, so figuring out structural information of proteins will not only unravel life phenomena but also be useful for drug design.
To determine a protein structure, a method called X-ray crystallography is used. If the quality of a protein crystal is good, the detail of the protein structure can be observed, but if the quality is not sufficiently good, because of the impurities or defects in the crystal, the structural information will be less clear, resulting in a blurry image.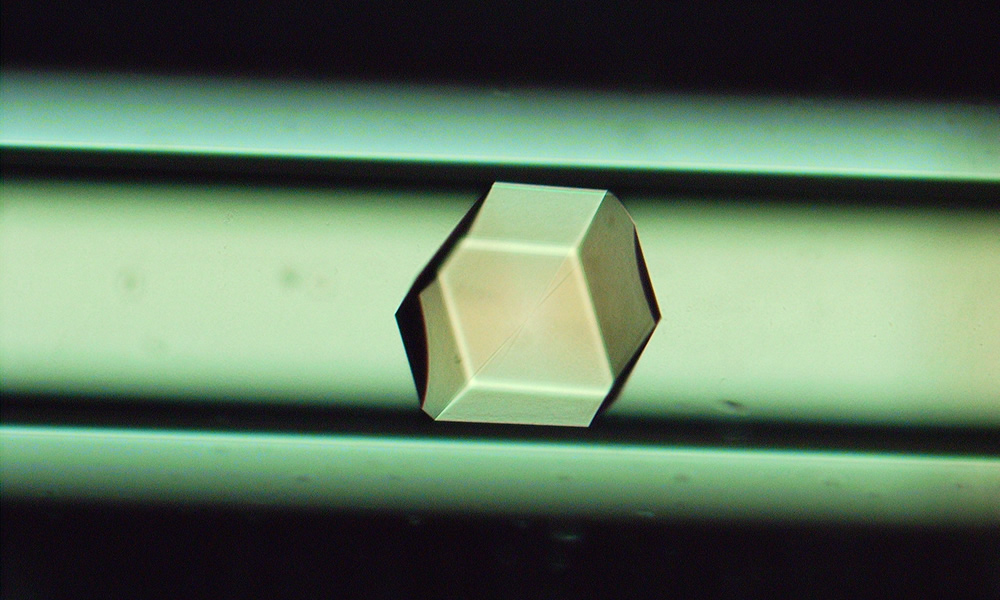 In microgravity, there is no convection from density differences, so protein crystals can grow in a quiet and stable environment. It is rare that impurities get incorporated in the crystals due to suppressed convectional flow. As such, there is a higher chance to obtain high-quality crystals with well-ordered molecules.
We find some extremely good quality crystals from analyzing them after they have been brought back to the earth. Based on the detailed information of protein structures obtained from those crystals will allow us to further proceed research and development of medicine.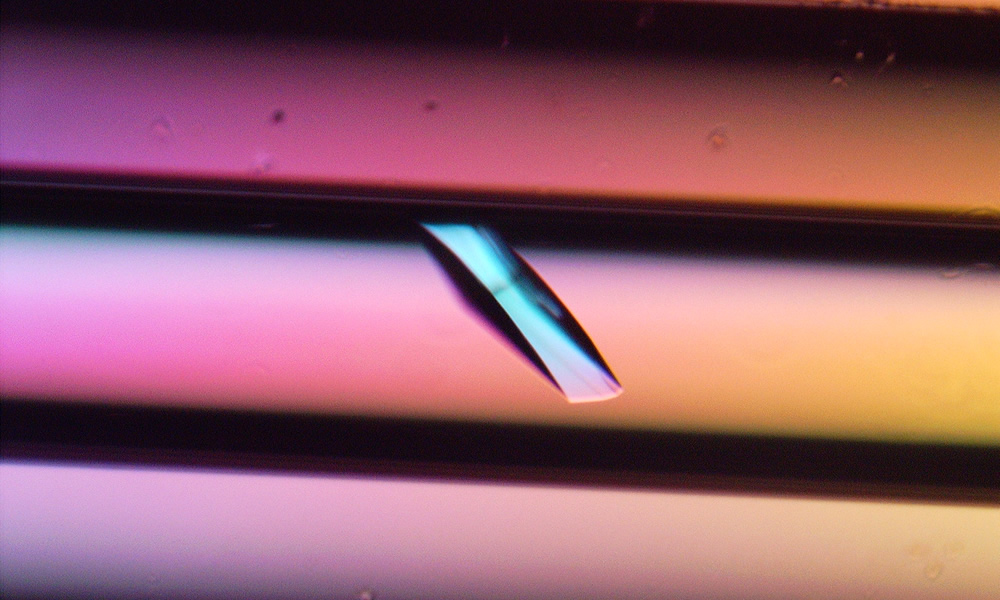 Beautiful crystals grown in space
* Observed with a polarizing microscope (the original crystals are colorless).
Click here for more details on proteins.
Click here for more details on the microgravity effects on protein crystal growth and its perfection.